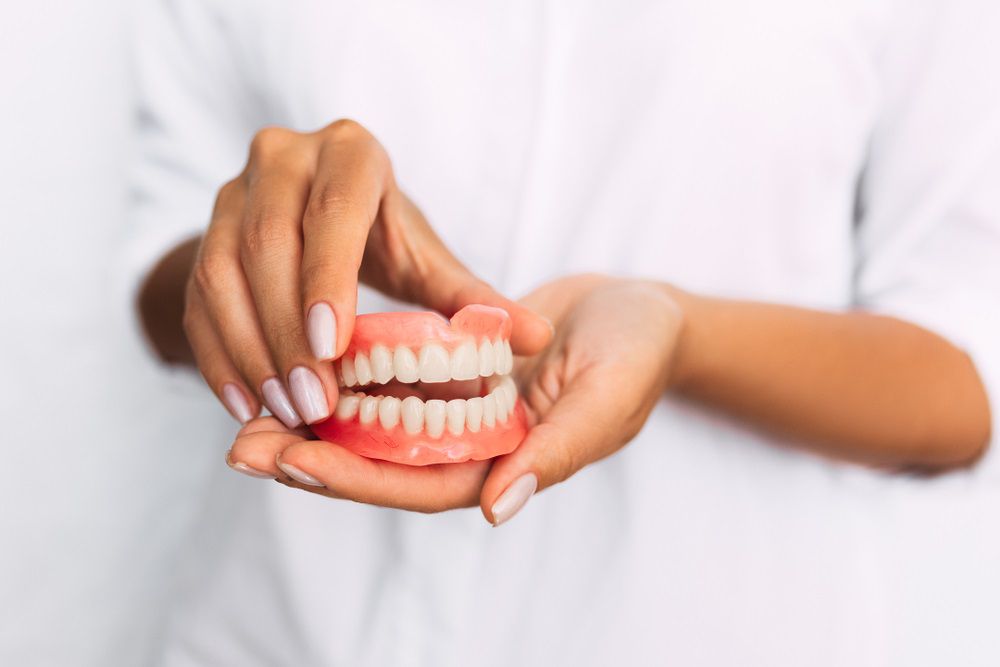 Complete Denture and Removable Dentures are both prosthetic devices that can be removed from the oral cavity. Complete and Removable dentures are recommended if you are missing several or all of your teeth or have several or all of your teeth that are not savable (due to decay, failing restorations, etc.).
Dentures are supported by surrounding soft and hard tissue; removable dentures may be designed to attach to remaining teeth.
Dentures and partials can be a great treatment option if you are wanting to replace multiple teeth at one time in the most cost-effective way.
If you have had Dentures for several years, we can provide you with a new set that fits and looks better than the last!